After digging into the software as a service data provided by the Web Summit team I was of course also very interested to examine the data about the participating Fintech start-ups. Therefore, I took some time last night to look into it, providing some of the insights here.
A snapshot of the European Fintech space (participating in Web Summit)
First, I describe the data set available: 93 startups are listed in this segment of Fintech out of 2081 start-ups in total. This means about 4.7% of participating start-ups are in Fintech. 61% are European Fintech start-ups meaning 2,74% of all participants.
The number might be a bit sobering seeing the number of 2000+ start-ups and the currently generated media hype about Fintech. I do not have a particular interpretation of the low number of the 4.7% as with in the case of SaaS, but guess it also has to do with the fact that financial services are extremely competitive with demanding domain knowledge.
Distribution - Fintech start-ups per country
Now the distribution of the Fintech startups per country. Prior to citing the numbers, I lay out some expectations. For Fintech, I would not expect Germany to be leading in Europe, while I would expect to find many Fintech startups from the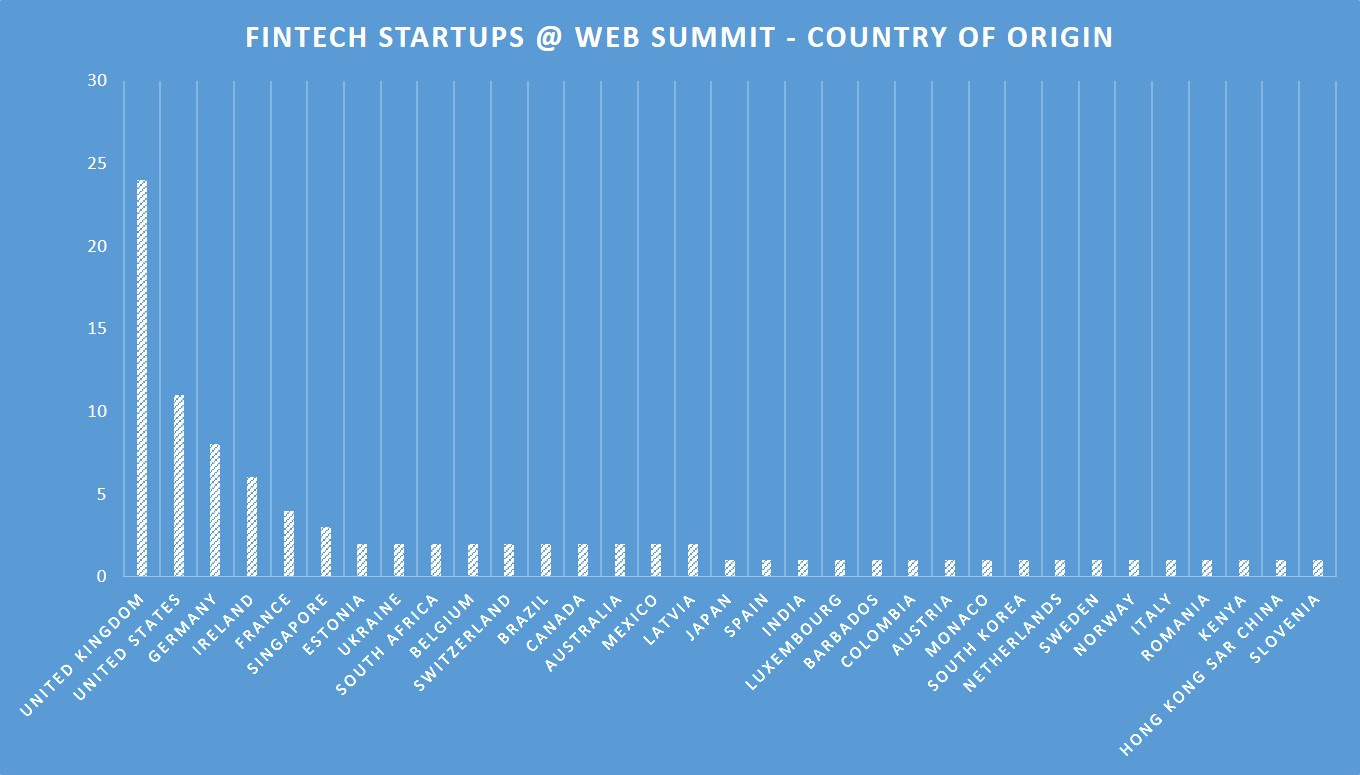 traditional financial centers of Europe like UK, France, Italy and Luxembourg. I think this is a valid expectation as