Iceventure has followed and worked on the topic of blockchain for quite some time as part of its digital transformation activities (e.g. digital twins) and SaaS practice. We have noticed an increasing interest of our industrial clients who want to explore the possibility of Enterprise Blockchain because of its presumed benefits.
SUMMARY OF KEY QUESTIONS ABOUT ENTERPRISE BLOCKCHAINS
This business study investigates real use cases of (the) blockchain in enterprises. It aims to understand its practicability and advantages as well as the cost savings it facilitates, comparing it to current solutions and possible alternatives.
The most central question that has hitherto remained unanswered is the expected operational cost as well as benefits of an Enterprise Blockchain solution that goes beyond a simple proof of concept, especially in comparison to alternative solutions (e.g. SaaS solutions).
Another central question that even developers have not been able to answer so far, is how costs develop when moving from a public Blockchain (expensive) to a private one and what facilitates this? Moreover, the questions arises what use cases are realistic when this happens?
Furthermore, the value add of a decentralized solution needs to be examined for each use case, especially in the context of Enterprise Blockchains that are meant to solve other issues such replacement of legacy IT and digitalization. That is to say that one needs to ask whether the effort for a decentral IT aligned with the benefits and the market structure.

Outline/Content
In a PDF for your convenience:
Outline of the Enterprise Blockchain study

Authors: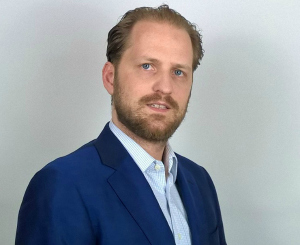 A. Eggerz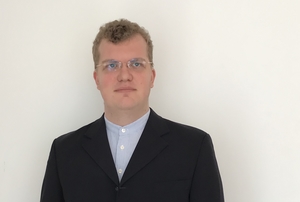 T. Robb
Publikation language: English
In addition, many CIOs/CDOs ask which service providers are available, at which costs, and how different proof of concepts (PoCs) and projects compare? Taking into account the increasing number of PoCs, service providers, and start-ups this study provides a comprehensive overview that allows for easy comparisons.
All these questions are answered in a systematic way. In addition to that overviews over service providers, consortia, current research and startups in the field are provided.
There is still the opportunity to become an exclusive partner (see below)
TARGET GROUP OF THE ENTERPRISE BLOCKCHAIN STUDY
CIOs, CDOs, managers, managing directors and/or project leaders discussing Enterprise Blockchain solutions and/or thinking of introducing one/are in a PoC and want comparison.
CONTENT AND OUTLINE OF THE ENTERPRISE BLOCKCHAINS
Cost drivers of an enterprise blockchain - current status, data and developments
Review of blockchains/consensus architecture
Status quo of Enterprise blockchain projects: Consortia, startups
Cost saving effects backed with data
Cost advantage comparing alternatives
Review of academic research on performance issues
Outline of the Enterprise Blockchain study
Includes: List of leading enterprise blockchain service providers (about 20), a list of leading blockchain researchers, a list of enterprise blockchain startups (reviewed) and a list of leading consortia.
Get the business study/become a partner
Please contact us - Fill in the form below, email us under Diese E-Mail-Adresse ist vor Spambots geschützt! Zur Anzeige muss JavaScript eingeschaltet sein! or use the Contact form.


related material about enterprise blockchains
What does Blockchain mean for SaaS companies?
Enterprise Blockchains – A Pragmatic & Realistic Guide for CIOs/CDOS – an Iceventure briefing
Enterprise Blockchain Ecosystem Map Germany 07 2018