One of the big topics 2018 is the blockchain. The large demand of established companies for solutions, so-called enterprise blockchains, is particularly noteworthy.
This differentiates this technology from others that we have worked on in the past.
A large range of questions around Enterprise Blockchains from enterprise customers
One of the big questions which remain unanswered - both in the use cases proposed so far, and in the questions posed to us - is whether the blockchain is about IT modernization in general, or about a specific disruptive business model, made possible only by the blockchain.
Additionally, there are plenty of other questions concerning this relatively new technology.
Here are a few of them, which have been posed to us and by us:
Does it make sense to use this technology in a company? If yes, when?
How can the right use case be identified?
Is it really impossible to delete data points when they are no longer needed?
And, most often asked what's the cost/benefit bottom line?
Late this year, Iceventure will publish a study on the topic. However, for now, we will provide some insights into the ecosystem of German enterprise blockchains today.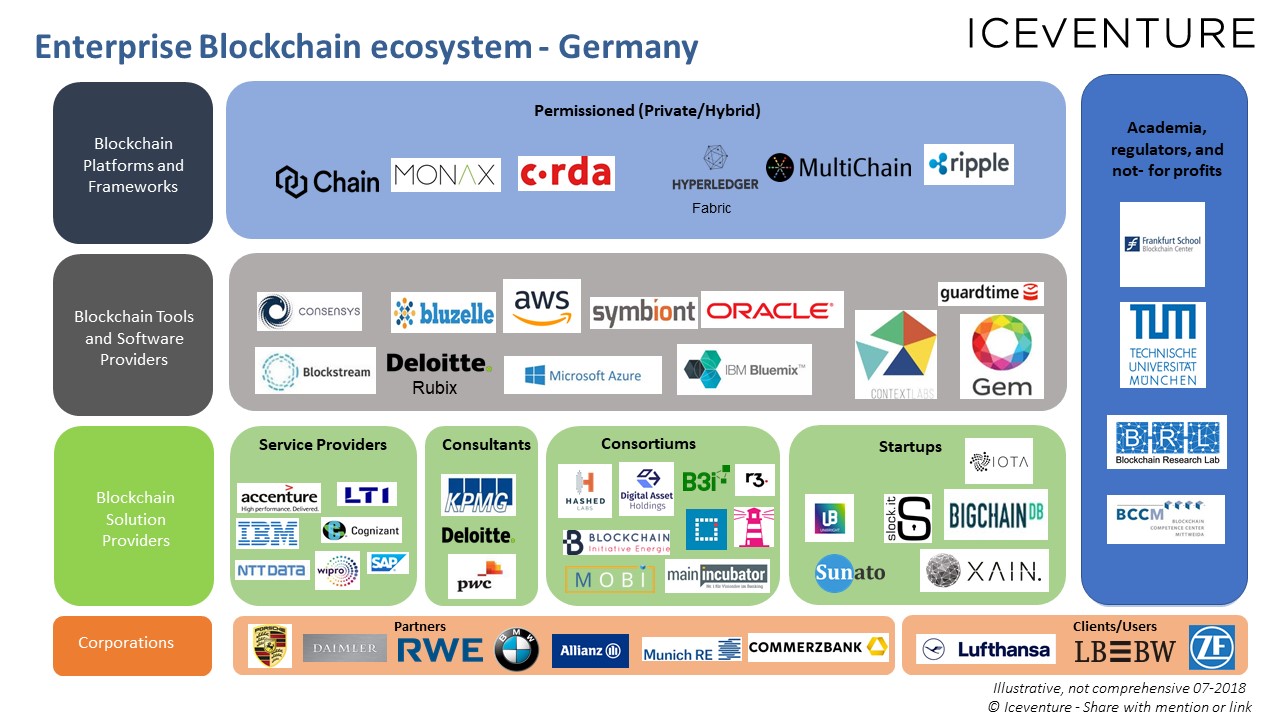 Important findings from the blockchain map